95th Norwich Invitational
Please click HERE to download the 2021 Norwich Invitational Poster.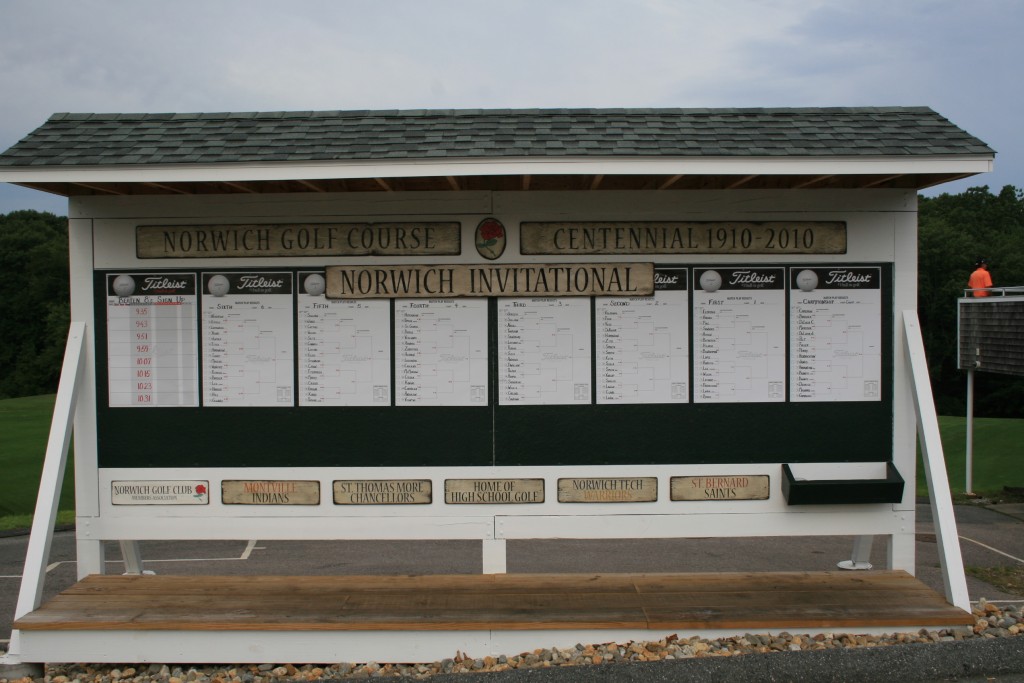 The 95th annual Norwich Invitational is the oldest running amateur tournament in the state of Connecticut. Each year over 160 top amateur golfers try to qualify for weekend match play competition. Friday consists of 18 holes of individual stroke play for qualifying and seeding and a steak dinner for all tournament competitors served from 12 pm – 7 pm. The Top 112 golfers are then put into corresponding flights and given seeding positions based on their scores. Saturday there are 2 rounds of match play to narrow down the field. Sunday features semifinal matches and final matches for all flights. Also, on Sunday afternoon, is the optional "Beaten 8's" medal play event for those who lost their 1st round matches. The total prize pool pays out $5,100 in Pro Shop Merchandise Credit.
Entries for the 2021 Norwich Invitational officially open on Tuesday, June 1st. Paid entry fee's must accompany your entry. You may pay your entry fee with check, cash, or credit card. There will be a $5 discount if you pay with cash or check.
NO UNPAID ENTRIES WILL BE ACCEPTED
Please stop by or phone the pro shop at 860-889-6973 to enter the event or mail your entry fee check to:
Norwich Golf Course
Att: Mike Svab, PGA
685 New London Turnpike
Norwich, CT 06360
For your convenience the Pro Shop hours are 6:30 am to 6 pm daily.