97th Norwich Invitational
Please click HERE to download the 2023 Norwich Invitational Poster.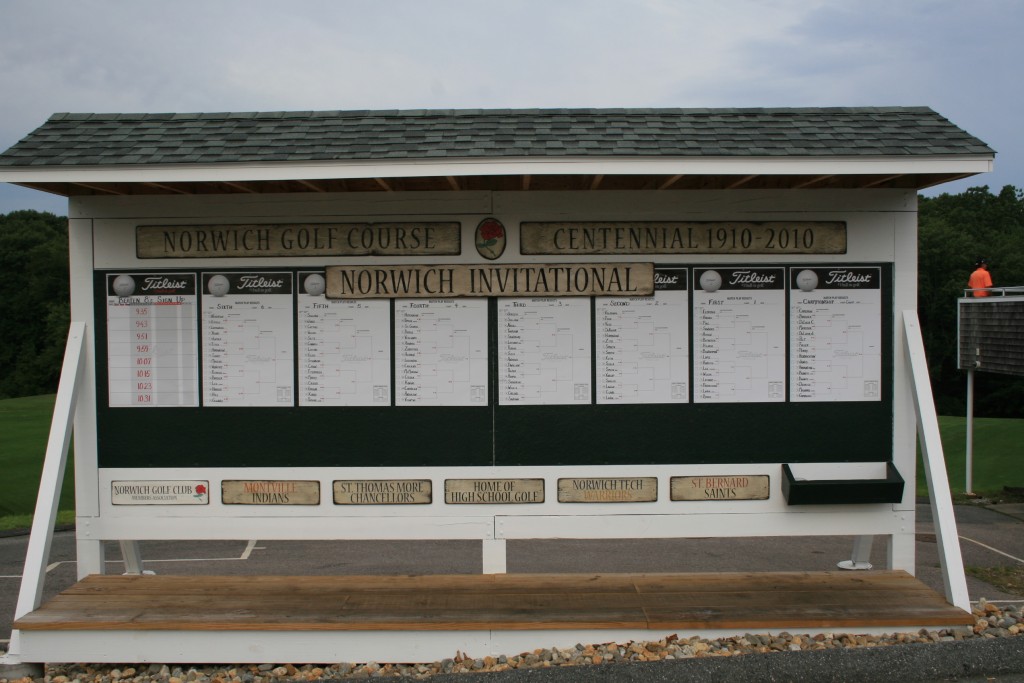 The 97th annual Norwich Invitational is the second oldest running amateur tournament in the state of Connecticut. Each year over 160 top amateur golfers try to qualify for weekend match play competition. Friday consists of 18 holes of individual stroke play for qualifying and seeding and $35 Restaurant voucher for all tournament competitors. The Top 112 golfers are then put into corresponding flights and given seeding positions based on their scores. Saturday there are 2 rounds of match play to narrow down the field. Sunday features semifinal matches and final matches for all flights. Also, on Sunday morning, is the optional "Beaten 8's" medal play event for those who lost their 1st round matches. The total prize pool pays out $6,750 in Pro Shop Merchandise Credit.
The Championship match for the Norwich Invitational was postponed to August 19th at 4:00. 2023 Medalist Holden Sullivan (66) will be playing 2018 Champion Chris Delucia for the 2023 Title. Spectators are welcome and carts will be sold in a first come, first served  fashion. Spectator carts will be $40 each. 
Entries for the 2023 Norwich Invitational officially open on Tuesday, June 6th at 7:00AM. Players can sign up individually or as a group and select their tee time by going to https://www.golfgenius.com/ggid/qwgsac/register. Groups who traditionally play together should coordinate signing up to select the same tee time. As in prior years, the Committee can move players around after signing up to resolve any issues.
Notice to Norwich Golf Club Season Pass Holders: This event can also be found on the club's Golf Hub. 
Please email PGA Professional Mike Svab (msvab@norwichgolf.com) with any questions or concerns you have during the registration process.